Personalizing drinks
The machine allows you to adjust the settings of a drink to your own preference and to store the adjusted drink in a personal profile. The different profiles have different colors.
---
Brewing drinks with CoffeeMaestro function
Your machine offers the possibility to select taste profiles instead of adjusting all settings separately with the CoffeeEqualizer function. You can choose between Delicato, Intenso and Forte. To select a CoffeeMaestro taste profile:
1
Tap the drink icon of your choice or tap the 'More Drinks' icon to select a different drink.
2
Tap the CoffeeMaestro icon repeatedly.
3
Press OK to confirm your choice.
The main settings of the drink are now adjusted accordingly.
4
Press the start/stop

button to start brewing the drink.
---
CoffeeEqualizer function
After selecting a drink, the CoffeeEqualizer function is activated automatically. You can use the up and down arrows to adjust the following settings:
7
You can also decide to prepare 1 or 2 cups
8
Coffee quantity for travel mug (specific types only)
Note: It depends on the drink you choose which settings you can adjust.
---
Selecting a profile
You can select a profile and store a recipe using the profiles

icon.
1
Tap the profiles

icon repeatedly to select one of the colored profiles. All profiles have a different color.
2
Select a drink by tapping one of the one-touch drink icons or by tapping the 'More Drinks' icon.
3
Adjust the drink settings to your favorite taste.
4
Press start/stop

button to brew the drink you selected
- Your new settings have now been stored in the colored profile you selected.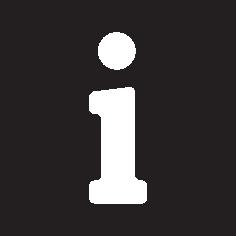 You can always restore the factory settings of the
machine
.
---
Guest profile
Your machine is equipped with a guest profile. When the guest profile is selected, the profile icon is off. When you select this profile, you can still personalize the settings to your own preference but the recipes you brew will not be stored.
---
Extra shot (ExtraShot)
Your machine offers you the possibility to add an extra shot of Ristretto to your coffee and milk drinks, for example if you want to have a stronger coffee.
1
Place a cup under the spout.
2
Tap one of the one-touch drinks icons to select a drink or tap the 'More Drinks' icon to select a different drink.
3
Use the up arrow to set the strength to the top level and select the ExtraShot function.
4
Tap the OK icon if you want to personalize the other settings. Then press the start/stop

button to start brewing the drink.
5
To stop dispensing the drink before the machine has finished, press the start/stop

button again.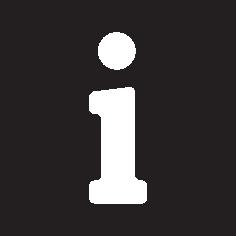 When you have selected the ExtraShot function, you can only brew one coffee at the time.