Effortlessly enjoy all of your favourite coffee drinks with GranAroma.
EXPERIENCE GRANAROMA
With Saeco GranAroma you'll encounter the perfect balance of coffee variety and seamless preparation, for a sublime cup of coffee, every time. Effortlessly personalize up to 16 coffee varieties from espresso to cappuccino, with our CoffeeMaestro and Coffee Equalizer™ features.
Create your personal brew effortlessly
2.4'' color touch icons display

Up to 16 beverages

Up to 6 user profiles
The coffee you love, fine-tuned with ease.
5'' color touchscreen display

18 bevareges

6 user profiles
AUTOMATED PERSONALIZATION
Simply select your desired taste profile from 3 CoffeeMaestro pre-sets - Delicato, Intenso and Forte.
Adjust your coffee settings with CoffeeEqualizer, to customize the strength, volume and temperature to your exact preferences.
---
GranAroma Series Features
GranAroma is the perfect balance of personalized coffees, seamless preparation and effortless maintenance, for a supreme experience beginning to end.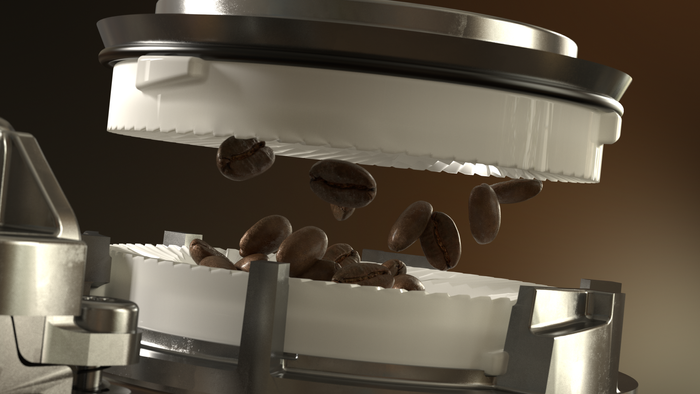 100% Ceramic Grinders 
Savor finely crafted coffee at home thanks to the professional-grade ceramic grinder. Made with 100% ceramic to be exceptionally hard and precise, and last for at least 20,000 cups of delicious, freshly ground coffee. Easily adjust the grinder to your taste with 12-step levels.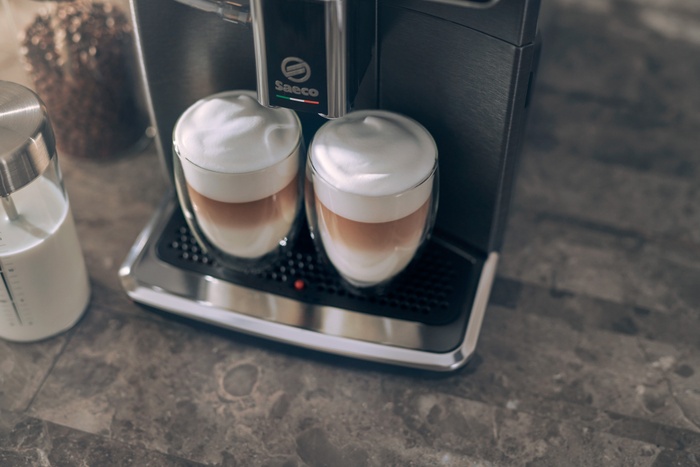 LatteDuo 
Prepare and enjoy single or double servings of your favorite coffee recipe with just one touch, including Cappuccino and Latte Macchiato.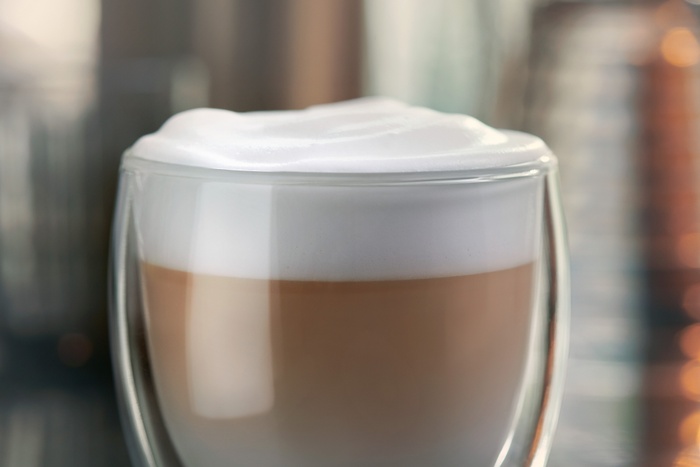 LattePerfetto
Enjoy a dense, silky milk foam—with dairy milk and plant-based alternatives—thanks to our LattePerfetto technology and the external milk carafe. When using plant-based milk alternatives with the right amount of fat and protein, LattePerfetto will deliver the best possible dense foam.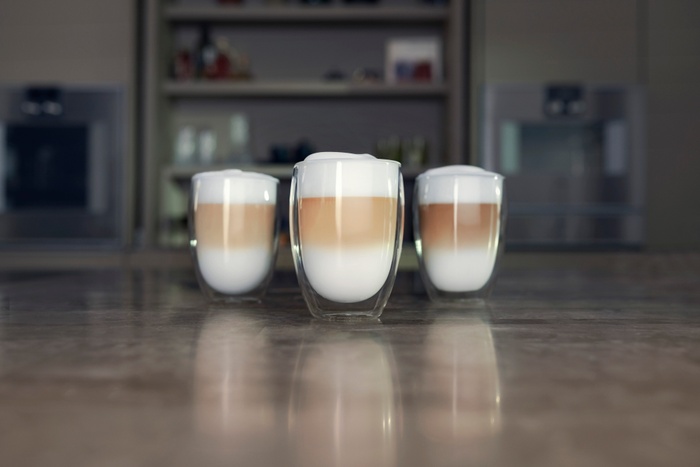 CoffeeMaestro 
Effortlessly personalize your perfect cup with CoffeeMaestro. Simply select your desired taste profile from 3 pre-sets - Delicato, Intenso, Forte. The machine automatically adjusts the brewing settings like strength, coffee volume and pre-wetting time, to serve you just the right taste.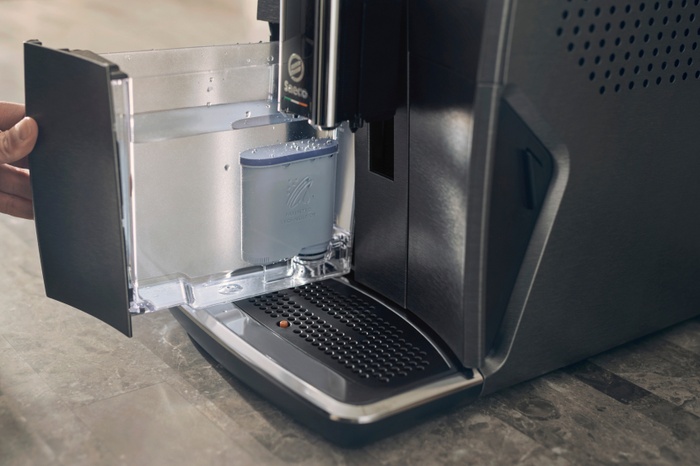 AquaClean Water Filter
AquaClean is our patented water filter, designed to improve the quality of your coffee with purified water and prevent scale build-up within the machine. Make up to 5000¹ cups without descaling by replacing the filter regularly.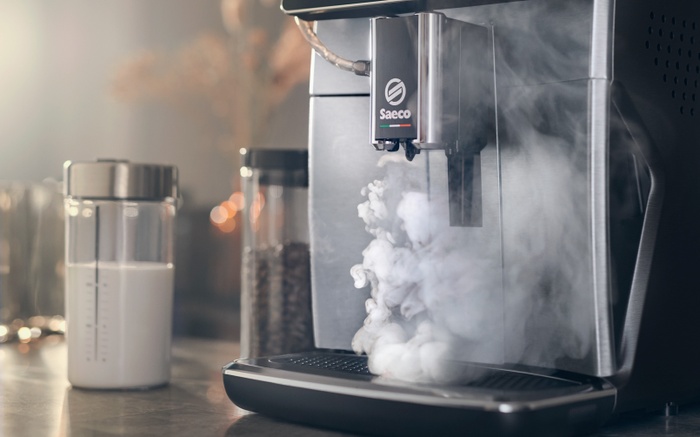 HygieSteam 
HygieSteam technology maintains your machine effortlessly, with an innovative cleaning system that automatically removes 99.9% of microorganisms².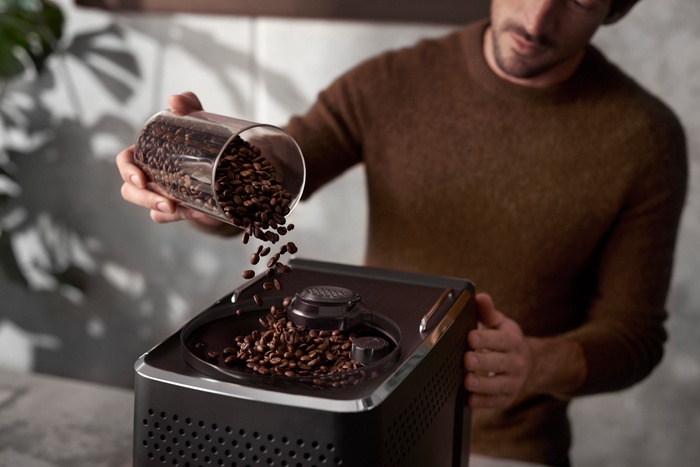 AromaSeal bean container
The transparent AromaSeal bean container at the top of the machine puts your finest coffee beans on show. The container stores up to 300g of fresh coffee beans with a special seal to ensure long-lasting freshness.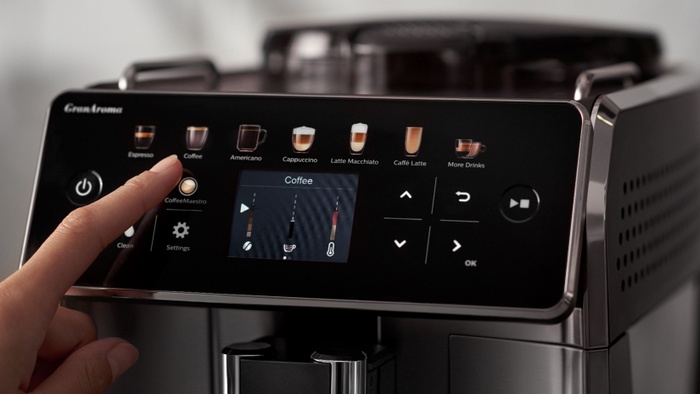 Coffee Equalizer™
Get interactive guidance for unlimited personalization, with our Coffee Equalizer™. Craft your coffee the way you prefer by customizing the strength, coffee and milk volume, temperature, milk foam density and add an ExtraShot.
1- Based on 8 filters replacement as indicated by the machine. Actual number of cups depends on selected coffee varieties, rinsing and cleaning patterns.
2- On milk carafe parts 99.9999% of microorganisms based on lab tests and removal of E. Coli and S. Aureus.
3- Wi-Fi connectivity function of this appliance is supported in the following countries: Germany, Austria, Switzerland, France, Belgium, Netherlands, Luxembourg, Italy, Hungary, Czech Republic, Croatia, Serbia, Poland, Slovenia, Slovakia, Romania, Bulgaria, Latvia, Lithuania, Estonia, Spain, Portugal.
4- Only available for registered and connected appliances with latest software update.
Accessories & Support
Accessories & Support
Saeco machines are designed in Italy and made using only the finest components created to automatically clean and maintain themselves. Learn about caring for your new machine and the range of available authorised accessories here.
Caring for your coffee machine
Enhance your coffee experience with your Saeco espresso machine and subscribe now.
Sign up for our newsletter and discover how to get the most out of your Saeco espresso machine and prolong its life with expert maintenance advice. Treat yourself to delicious coffee recipes, special offers from our coffee beans partner, and stay up to date on the latest Saeco news. For more information, visit Saeco | Consent.